HIGH QUALITY MEDJOOL DATES    .....NONE FRESHER

 ...From the farm...to YOU TM

Sam, your dates are the best I have EVER tasted. I thought I knew what at fresh date tasted like, but your dates are more moist and more flavorful than any I have tasted.  Your Safari Dates are quite good too.  Thanks for the Farm to you experience.

                                               B.J., Everett, WA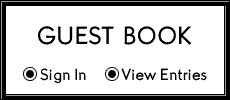 Enjoyed stopping by the date stand at your farm.  Your dates are the absolute best...hands down! Thanks for the tour too.

                        F. F., Calgary, Alberta Canada

Sam, my wife Joan and I stopped by your farm this past Saturday and purchased the best dates we have ever, ever had.  Your dates are the  best. Super moist and flavorful. I was so impressed that I had to let you know. Thanks for the farm experience.

                                         Bill, Long Beach, CA

Your signs on Dillon Rd. are what brought me to the Farm today, the dates I purchased were excellent I will be back very soon I will be sending them to the UK

                                                        Sarah

To leave a comment, please select the Sign In button above and sign into our guest book section with your email address.  Or, to view additional comments already made, select View Entries.

       Thanks for Stopping by!

 Rita and Bob

This was our second visit to Sam's Date Farm and what a delight to see Maxine again and get an up front glimpse of the Palms that yield such a wonderful variety of dates. The effort and love that goes into their production is unique and therefore so are their crop(s). One of our all time favorites are the Black Gold. We'll be back soon and hopefully meet Sam. 

 From: Sun City, Palm Desert 

Dawn

Thank you for allowing us to taste the wonderful varieties of dates before purchasing. I am so impressed with the ease of ordering out of state and truly look forward to getting a box of medjools upon my return to Kansas. Dawn 

 From: Kansas 

If you are planning to go to the Palm Springs Area of CA be sure to Visit Sam Cobb at his Date Farm located in Desert Hot Springs. Sam is a bundle of happiness that can't be contained when he is showing you his beloved farm and telling you about his DELICIOUS dates. My husband and I and our campground neighbors took the tour that Sam himself gives and it was fantastic. Not only is Sam informative about all phases of raising his yummy dates but he is also entertaining. It was wonderful to see a man that is so very happy working and living his dream. You will be able to sample several varieties of dates and you can also buy them just like we did. Even folks who don't usually like dates went away that day with some of the varieties that Sam himself developed such as Black Gold.  Absolutely DELICIOUS!!  Be sure to include Sam Cobb's farm into your visit itinerary, you'll be glad you did.

Carol B.

Leland, NC